You may not question the Padma Shri award, but you can definitely think about its selection process.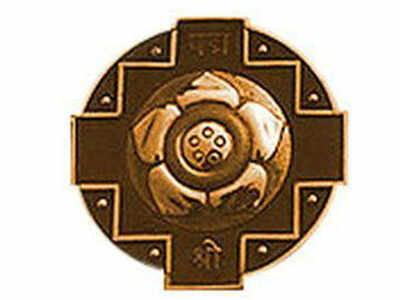 Padma Shri award Sonu Sood, Prakash Raj, Arijit from Bollywood except Kangana, Karan Johar, Ekta Kapoor, Adnan Sami etc. to get Padma award or PV Sandhu in sports world and Himdas, Deepika Kumari, Komolika etc. You may not ask the question, but you must have thought about the selection process? A total of 119 personalities were honored with the Padma Awards. Two or four dejerwings also took place, although this too was felt only by seeing.
Padma Shri Award In the country, innumerable people run street vendors, innumerable people have been elected, have spent their lives on kilns, innumerable people died in the fields, innumerable people were consumed by driving rickshaws, but the truth is that in this country innumerable people are still not called poor. . The poor also have a class here. Ekta Kapoor's contribution is that she ruined innumerable families. Today every third woman in India is a victim of depression, in which the biggest role is played by Hindi serials and Ekta Kapoor is the producer of them.
Padma Shri Award Ekta Kapoor Instead of making science fiction serials, she has given importance to quarrels, superstitions, hypocrisy and hatred.
Instead of making science fiction serials, they have given importance to quarrels, superstition, hypocrisy and hatred. What to say on Karan Johar? What Ekta Kapoor does in serials, Karan Johar does in films. Now left Kangana, I have said a lot on them, you yourself know the rest. Just understand that next time the list is very long from Arnab Goswami, Sudhir Chaudhary, Rubika Liyaquat, Anjana Om Kashyap etc. Padma Shri Award
Wait for the Padma Shri award. Do you remember the last time Arun Jaitley ji gave the Padma award to Rajat Sharma of India TV by cutting out the name of a deserving person? Its discussions were open and in the end the news ended. Do not call these processes fair but it is also true that this process is going on not from today but from the time of independence.
In the end, I would say that the pain of those who did not get the Padma Shri award is also great and it is impossible to honor every person. It has been coming for decades, it has also been overlooked and there have also been some great personalities. But the question has always been that if the wrong person gets respect in any round, then it is an insult to good and honest people.